40 Years of Abstention
Interactive visualization
—Self comissioned, in collaboration with Tiago Vieira
Porto, Portugal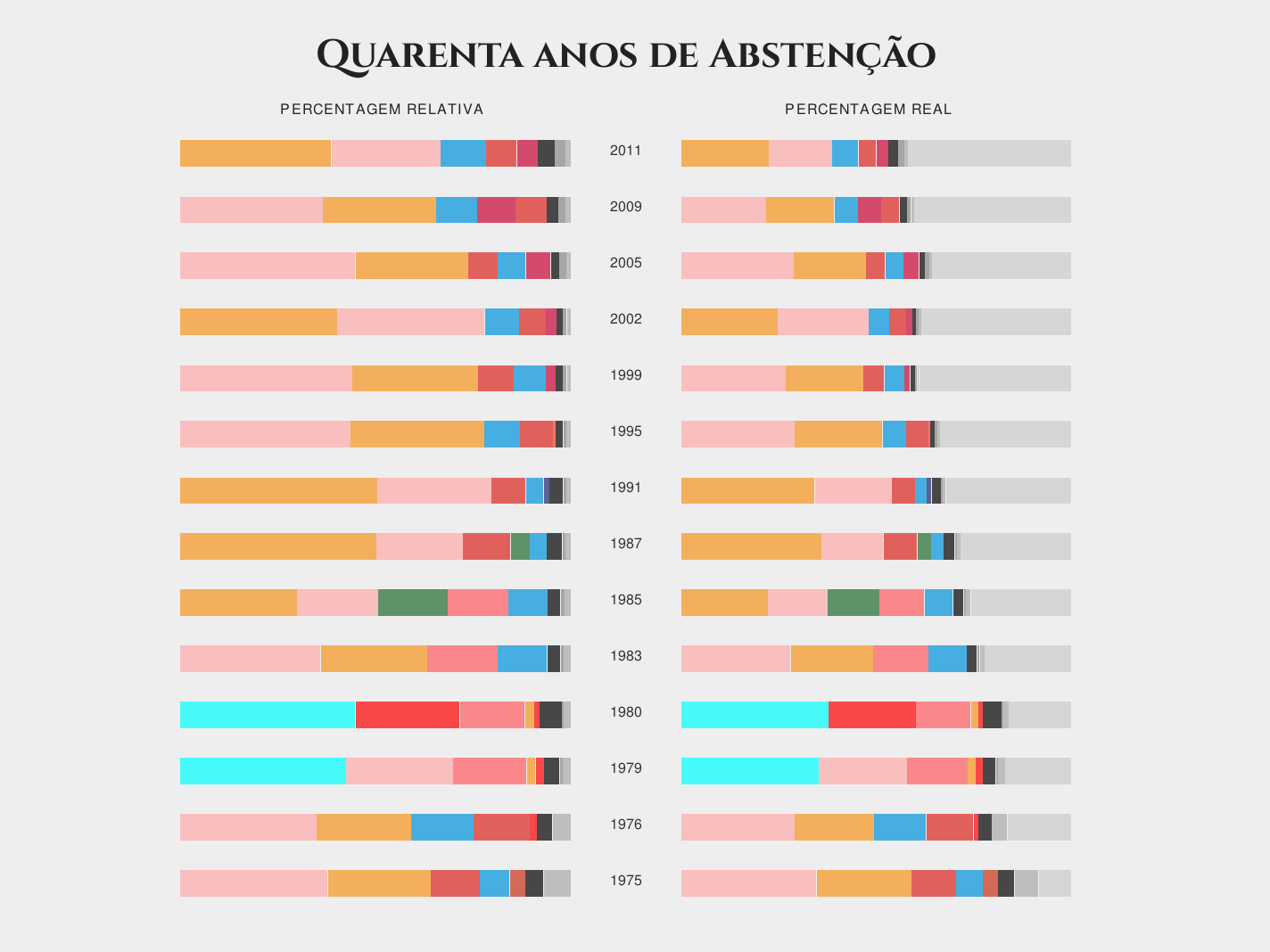 40 Years of Abstention is an interactive visualization of the abstention in the Portuguese legislative elections, between 1975 and 2015.
It was developed in the context of the Transparência Hackday Portugal collective as an exploration of what can be done using public open data, together with Tiago Vieira.
After gathering and processing a comprehensive dataset with all the results of the legislative elections in Portugal we wanted to find a visual way to show the evolution of abstention since the 75 revolution. The vertical axis divides two ways to look at the results: on the left, the votes for each party as regularly presented; on the right, the votes in each party recalculated to include the abstention percentage.